Group Background
Z.com
Z.com is the global brand of the Japan-headquartered GMO Internet Group , which provides a comprehensive range of internet services including domains and hosting.
One of only three single-character domain names available with the .com top-level domain, Z.com represents the group's leading range of products and services and commitment to delivering added value to the lives of internet users worldwide.
For more information, please visit https://z.com/en/
About GMO Financial Holdings, Inc.
The GMO Financial Holdings, Inc. is made up of GMO CLICK Securities Inc., GMO-Z.com Forex HK Limited, GMO-Z.com Bullion HK Limited, FX PRIME by GMO Corporation, GMO Coin, Inc.、GMO-Z.com Securities(Thailand)Limited and GMO-Z.com Trade UK Limited. GMO Financial Holdings, Inc., parent company of the group, is listed on Tokyo Stock Exchange (JASDAQ Securities Exchange: 7177) and is headquartered in Japan.
GMO Financial Holdings, Inc. specialises in online trading services, covering a wide range of markets including forex, indices and commodities such as gold and silver bullion. Building on our success in the Japanese market, we expanded from Tokyo to establish an international presence in the other major financial centres of London and Hong Kong, bringing our services to traders worldwide.
GMO Financial Holdings, Inc.'s mission is to create trading technology and conditions that combine the lowest costs and the greatest ease-of-use possible.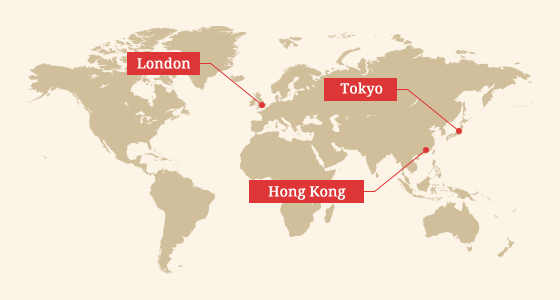 Our Core Values
Cost Leadership

Consistently ultra-tight spreads are everything. The lower the spreads are, the more our clients can save on transaction costs. We are committed to continually driving down these costs to maximise your trading advantage.

Powerful Technology

Minimising the need to outsource services to third-party providers, our in-house developed technology gives us a vital advantage over most other online financial brokers. As a direct result, we have the capability and flexibility to deliver new products, services and technical enhancements quickly, and tailor our trading tools to suit the needs of our customers.
Our experienced IT professionals work tirelessly to ensure information is secure and operating systems are maintained, to give our clients peace of mind when trading.
Financial Strength and Transparency
It is important to us that our clients and stakeholders are confident that the group is financially sound and well-managed. GMO Financial Holdings, Inc. publishes annual financial statements and provides monthly key data on trading volume and trading accounts to the public.
Members of GMO Financial Holdings, Inc.