All-in-one browser interface that parallels any desktop platforms
Rich innovative features all in one simple to use browser-based trading platform - no downloads or software installation required.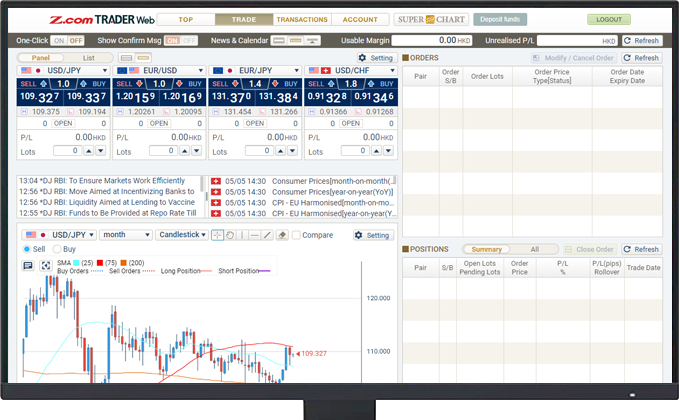 Trade anywhere, anytime with our iPhone app
Giving you the same great features to trade forex around-the-clock, anywhere from your iPhone. Even if you don't have an account, Z.com Trader Mobile gives you instant access to real-time rates, forex charts and latest market events.

Trade with a single tap on charts using our mobile forex trading app for Android
You can now place One-Click trades without leaving the charts and enjoy full charting features for enhanced technical analysis. View real-time rates and chart widgets without having to launch the application itself. Z.com Trader Mobile gives Android mobile users a full suite of easy-to-use trading features to bring your mobile trading experience to the next level.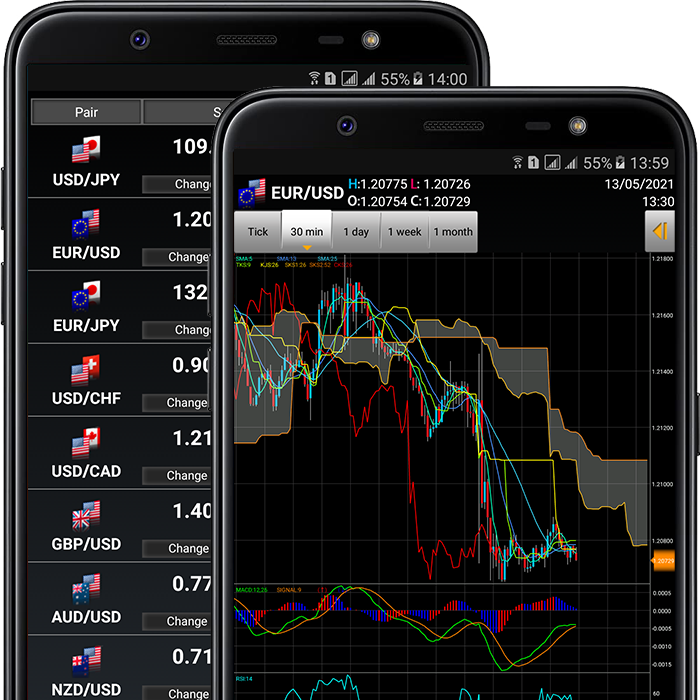 Develop trading strategies with our powerful charting tool
Free advanced charting tool with comprehensive features, easily operated and design savvy. Supported with powerful suite of easy-to-use features to help you make informed decisions.