Trade with a single tap on charts using our mobile forex trading app for Android
You can now place One-Click trades without leaving the charts and enjoy full charting features for enhanced technical analysis. View real-time rates and chart widgets without having to launch the application itself. Z.com Trader Mobile gives Android mobile users a full suite of easy-to-use trading features to bring your mobile trading experience to the next level.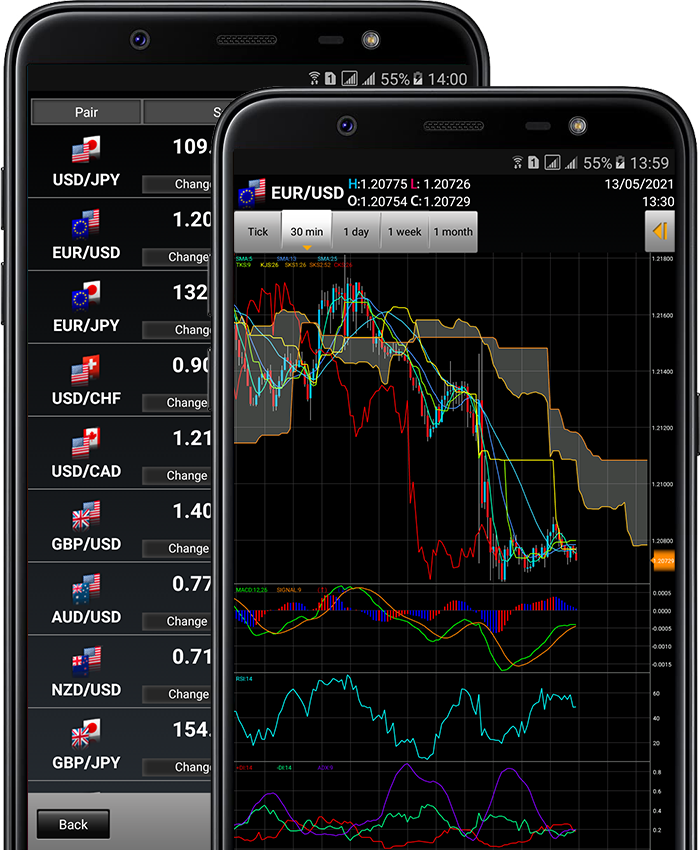 Trade from Charts with Just A Single Tap
Our popular One-Click trade feature is now available in the Charts! With just a single tap, you can open, close, close & reverse, or close all positions without having to leave the Charts.
Full Suite of Charting Features
Z.com Trader Mobile is equipped with essential charting features including minimise/maximise, zoom in/out, and scrolling up/down of charts. Powerful technical analysis made possible anytime, anywhere you go.
Charting Area - 5 Price Trends
Bollinger Bands, Ichimoku Kinko Hyo, Simple Moving Average (SMA), Exponential Moving Average (EMA), Heikin-Ashi (Average Bar)
Technical Area - 5 Oscillators
MACD, RSI, DMI / ADX, Stochastic, RCI
Graph Period - 12 Types
Tick, 1 minute, 5 minute, 10 minute, 15 minute, 30 minute, 60 minute, 4 hour, 8 hour, 1 day, 1 week, 1 month
Home Screen Widgets
You can now view real-time forex rates, charts and keep up-to-date with economic events on your homescreen at all times. Each widget has its own alert feature and you can customise your own preferred alert notification method without interrupting your mobile experience. Make full use of these innovative features and more - all from your AndroidTM-powered device.
*As each widget may update at different timing, please note that rates shown may differ for the same currency pair from time to time.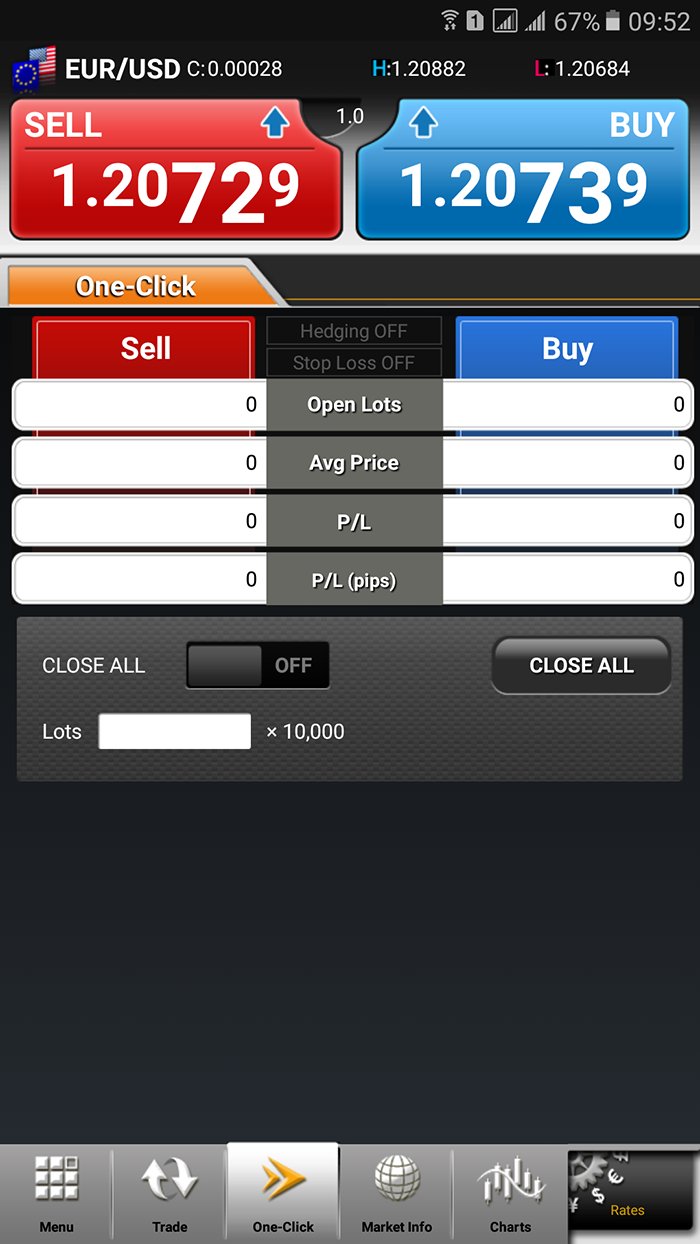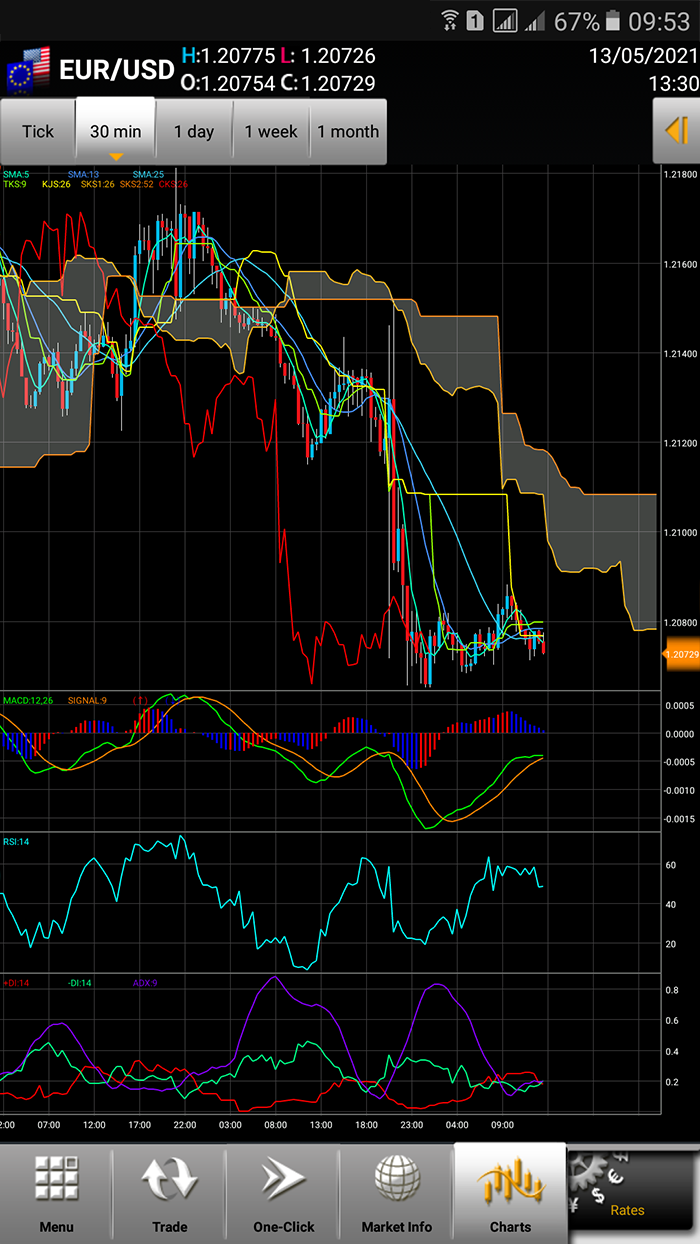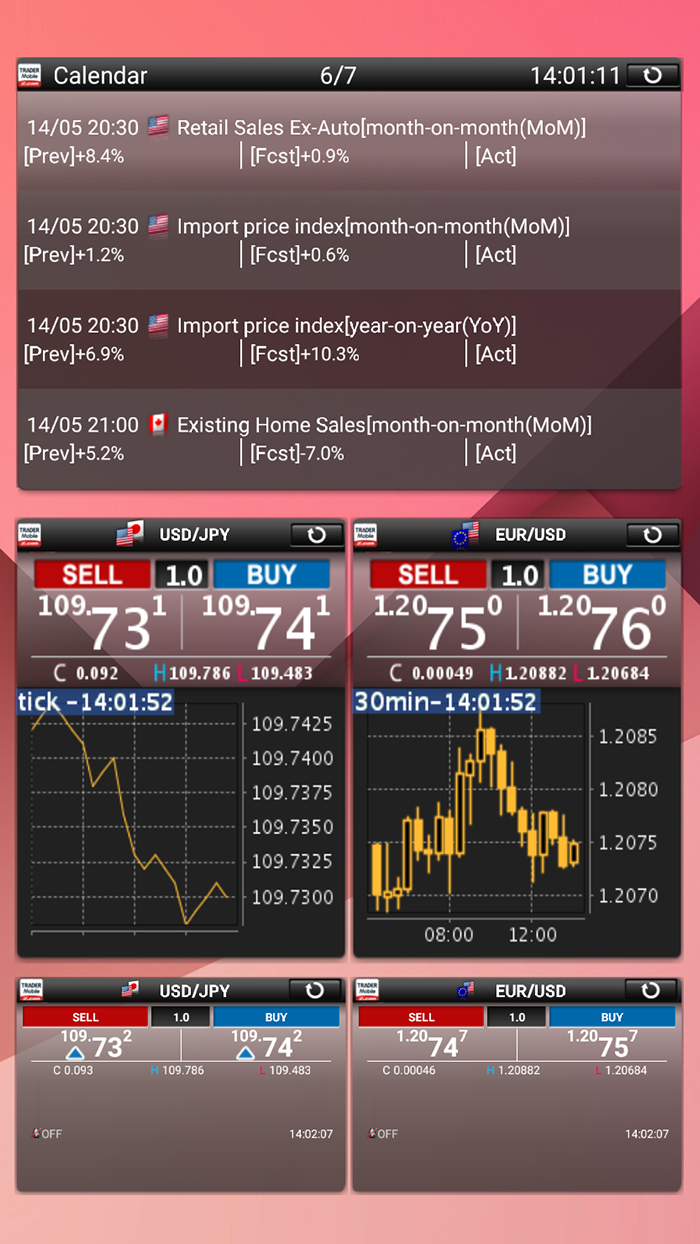 Terms of Use
Anyone can use the Application. However, those without account in the company are limited to use certain functions of the Application. For details, please refer to the "Terms of Use of Mobile Applications"
Supported System Requirements
Android OS 2.3 or later (excluding Android OS 3 series)
Supported Screen Resolution
320px × 480px (Mdpi)、80px × 800px (Hdpi)、480px × 854px (Hdpi)、540px × 960px (Hdpi)、720px × 1280px (Xhdpi)、800px × 1280px (Xhdpi)、640px × 960px (Xhdpi)、768px × 1024px (Xhdpi)、480px × 1024px (Mdpi)、600px × 1024px (Mdpi)、800px × 1280px (Mdpi)、1080px × 1920px (xxHdpi)
Version Updates
Version 1.4.0 (Released on 20 April 2018)

| Feature | Description |
| --- | --- |
| Two-Factor Authentication (2FA) | 2FA token has become a required input when logging in. Please log in to Z.com Trader Web with your PC and set up 2FA beforehand. |
+ View the list of previous versions
Version 1.3.4 (Released on 6 December 2017)

| Feature | Description |
| --- | --- |
| Change of application logo | New application logo |
Version 1.3.3 (Released on 1 April 2017)

| Feature | Description |
| --- | --- |
| Fixed minor problem | Updated to version 1.3.3. |
Version 1.3.2 (Released on 27 July 2016)

| Feature | Description |
| --- | --- |
| Logo of home icon changed | Updated to version 1.3.2. |
Version 1.3.1 (Released on 04 Jun 2016)
Feature
Description
Change of application name
Application name changed from ClickTrade to Z.com Trader Mobile
Logo of home icon changed.
Version 1.3.0 (Released on 09 Jan 2016)

| Feature | Description |
| --- | --- |
| Change of Company Name | Company name has changed to GMO-Z.com Forex HK |
Version 1.2.1 (Released on 27 December 2014)

| Feature | Description |
| --- | --- |
| Economic Calendar | Added items such as important speeches, release of minutes and financial statements of overseas major financial institutions to the Economic Calendar. |
Version 1.2.0 (Released on 28 June 2014)
Feature
Description
Change of Tradable Currency Pairs
1) Change of Currency Pairs
[10 currency pairs added]
GBP/JPY, AUD/JPY, NZD/JPY, CAD/JPY, CHF/JPY, USD/CHF, EUR/CHF, GBP/CHF, USD/CAD, EUR/GBP
[2 currency pairs removed]
HKD/JPY, USD/HKD
2) Corresponding to above changes, the display of currency pairs (rates) will be reset to default. All currency pairs settings will be reset to default automatically. Alert settings will also be reset to "OFF".
Addition of countries to the Economic Calendar
China, Canada and Switzerland are added.
Others
1) Change of Company Name (Traditional Chinese, Simplified Chinese)
2) From "日圓" to "日元" (Simplified Chinese only)
3) Amendment of login error messages (Traditional Chinese, Simplified Chinese and English)
Version 1.1.0 (Released on 22 Aug 2013)
Feature
Description
Enhancements to Charts
Change of colour for the transparent parts of the "Buy" and "Sell" buttons of One-Click mode under the horizontal chart .
Amendments to terms used (applicable to Traditional Chinese and Simplified Chinese only)
1) Change of title from "利率設定" to "匯率設定" under the "Rate Settings" screen of "Rate Widget".
2) Change of button from "設定" to "確定" under the "Setting" screen.
Bugs fixed
1) Bugs in relation to the application shutdown as a result of tapping the "Enter" button while multiple input screens were shown due to repeated tapping of the empty input fields.
2) Message prompt to update application for first time user has been removed.
3) System bug in relation to "Average price" shown under 'Positions Summary' and 'Web Trader' has been fixed.
Version 1.0.0 (Released on 3 June 2013)

| Subject | Content |
| --- | --- |
| Launching ClickTrade | ClickTrade has been launched |
Please note that images shown in this page may be different from the actual screen image.
The Android robot is reproduced or modified from work created and shared by Google and used according to terms described in the Creative Commons 3.0 Attribution License.