All-in-one browser interface that parallels any desktop platforms
Rich innovative features all in one simple to use browser-based trading platform - no downloads or software installation required.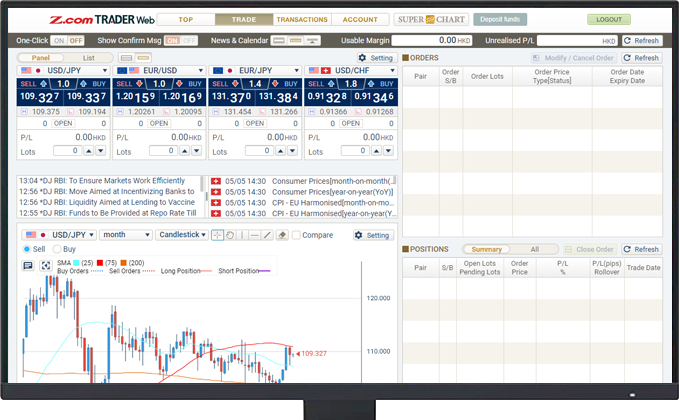 One-Click Order
Instantaneous execution with just a single-click. With One-Click order, you may open, close, close & reverse or close all positions with the same currency contract without missing a chance to trade.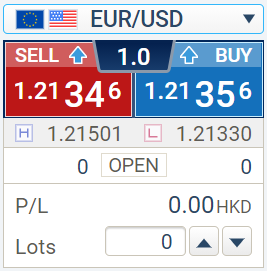 All-in-One Trading Screen
High Trading Flexibility - you can place, amend or cancel orders at any time while assessing market situation with real-time forex quotes and charts.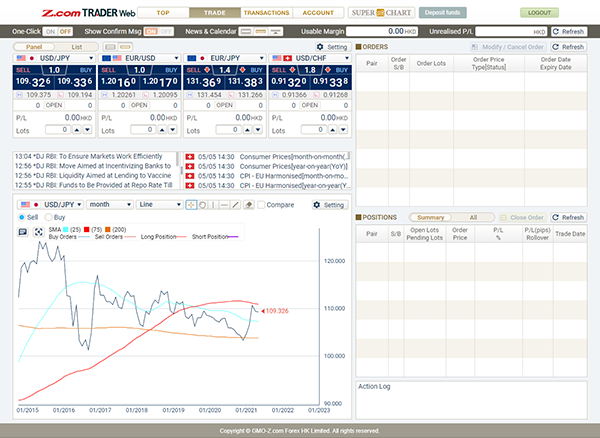 Fully Customisable Order Panels
Other than clicking on the price board, you may also place your order by activating the Order Panel.
Select from our pool of order types including Market, Limit, Stop, IFD, OCO, IFDOCO and One-Click order. You may open up to 10 order panels and move them anywhere in the browser.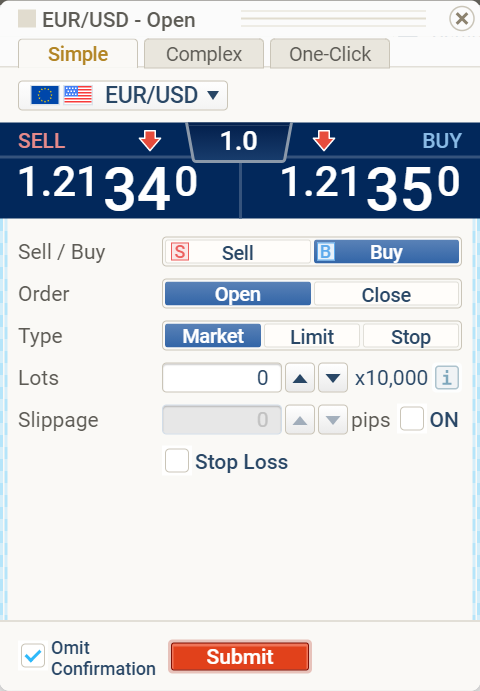 Supported System Requirements
Version Updates
Version 2.0.0 (Released on 5 December 2020)

| Subject | Content |
| --- | --- |
| Version Upgrade | Upgraded from Flash version to HTML5 version. |
+ View the list of previous versions
Version 1.1.0 (Released on 28 June 2014)
Subject
Content
Change of tradable currency pairs
Change of currency pairs
1) 10 currency pairs added
GBP/JPY, AUD/JPY, NZD/JPY, CAD/JPY, CHF/JPY, USD/CHF, EUR/CHF, GBP/CHF, USD/CAD, EUR/GBP
2) 2 currency pairs removed
HKD/JPY, USD/HKD
New order panel function
User can choose to open up to two order panels in new windows.
To enable the new function, go to [User Preferences]-[Other]-[Other Settings] and select "Open up to 2 order panels in new windows".
Addition of countries to the Economic Calendar
China, Canada and Switzerland are added.
Other enhancements
1) Change of company name (in Traditional Chinese and Simplified Chinese)
2) Updated term in Simplified Chinese from "日圓" to "日元"
3) Enhanced design view of [ACCOUNT]-[Balance&Transfer] due to change in currency pairs.
4) "Deposit Funds" button added to the top of WEB Trader window next to "SUPER CHART" button. Funding instructions in [ACCOUNT]-[Balance&Transfer] are removed.
Version 1.0.0 (Released on 20 August 2012)

| Subject | Content |
| --- | --- |
| Launching WEB Trader | WEB Trader has been launched |
Please note that images shown in this page may be different from the actual screen image.