APPLY ONLINE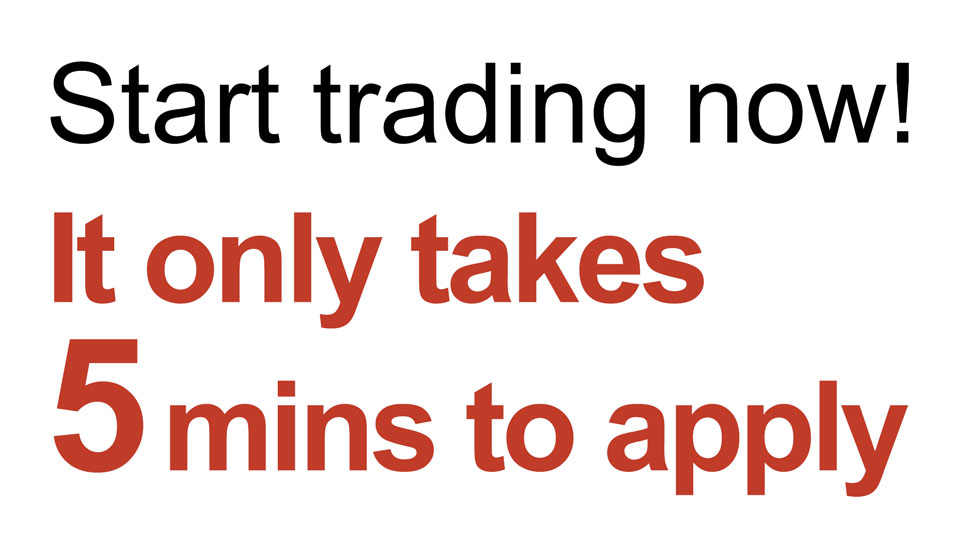 Fill in the online account application form
Submit supporting documents

Identification proof

Residential address proof

Bank account proof

Make an initial deposit of minimum HK$10,000


(According to SFC guidelines, the deposit must be transferred from a bank account in the client's name maintained with a licensed bank in Hong Kong)
Note: According to SFC guidelines, if you need to designate more than one bank account for deposits and withdrawals, all designated bank accounts must complete the same verification procedure (i.e. you are required to make a fund transfer of minimum HK$10,000 from the bank account and the account must be in the client's name maintained with a licensed bank in Hong Kong). Clients who are verified via cheque do not have this restriction.
OTHER APPLICATION METHODS
APPLY IN PERSON

Bring along your supporting documents to complete the application

Identification proof

Residential address proof

Bank account proof

Visit our office to complete the account opening procedure. This process will take around 30 mins.
Our address: Suites 2308-09, 23/F, Tower 1, The Gateway, Harbour City, Kowloon, Hong Kong

APPLY ONLINE (CHEQUE VERIFICATION)

Fill in the online account application form
Print and sign the completed application form
Prepare a cheque of minimum HK$10,000


(According to SFC guidelines, the cheque must originate from a bank account in the client's name maintained with a licensed bank in Hong Kong)

Submit the completed application form and cheque along with the supporting documents by post or in person.
To open a corporate account, please contact us for details.
FAQs – Accounts:
Before you begin, please read the following:
Eligibility Requirements
To open an Individual Account with us, you must be able to meet our Eligibility Requirements detailed below.
You are not a resident of Japan;
You are not a citizen or resident of the United States of America;
You must be aged 18 or above;
You have fulfilled our system requirements;
You have a personal email address and phone number; and
You are the beneficiary account holder.