Listed Group Company with adequate supervision
Z.com Forex is the wholly-owned subsidiary of the Japanese-listed group - GMO Financial Holdings. The group provides online forex trading services to more than 900,000 customers worldwide. GMO Financial Holdings has been listed on the Standard Market of the Tokyo Stock Exchange in 2015, with the stock code 7177.
Our group is one of the largest retail forex trading platforms by trading volume worldwide. To maintain this unique distinction, our group members have obtained licenses in several major financial hubs around the world. Each member must strictly abide to local regulatory rules, hire local professionals with expertise in the field, meet all capital requirements, and submit financial statements to the regulatory authorities on a regular basis.
In addition to meeting the requirements of local regulatory authorities, group members will also be required to pass regular internal audits conducted by the group in accordance to the strict requirements of listed companies. As the parent company of the group is listed on the Tokyo Stock Exchange, the company's financial statements are regularly published on their official website, and its financial status is open and transparent.
GMO Financial Group's members are regulated by the following financial regulatory bodies: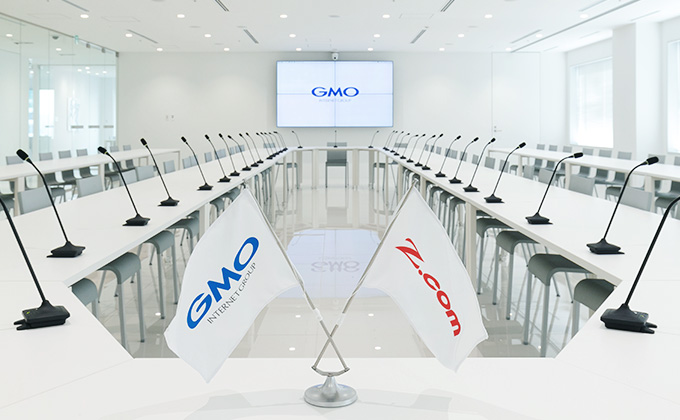 LFX is regulated by Securities and Futures Commission (SFC)

Z.com Forex was established in 2011. The company has been authorized to provide Leveraged Foreign Exchange Trading services ("LFX") since 2012 and is fully regulated by the Securities and Futures Commission ("SFC") of Hong Kong, with registration number AZE792.
In order to obtain and maintain the license with the SFC, Z.com Forex must comply with strict regulatory codes and guidelines, and fulfill the capital requirements as set by the regulator. Z.com Forex's capital currently stands at HKD 57,465,652. Financial reports must be submitted to the SFC on a regular basis. All financial statements of Z.com Forex are audited by Deloitte Touche Tohmatsu, one of the top four ranked accounting firms in the world.
Your LFX funds are segregated and protected by authorised banks in Hong Kong
Z.com Forex maintains all client funds in segregated accounts with Hong Kong Shanghai Banking Corporation and Bank of China Hong Kong, both are top-tier banks authorised by Hong Kong Monetary Authority.
Under SFC client money rules and protecting our clients' interests, the client funds in the accounts are kept separate from our own funds and reconciled on a daily basis. Client funds received are usually received directly into our segregated client bank accounts and will only be withdrawn from the segregated bank accounts as a result of withdrawal request provided by the client or payment for their trading-related activities.
In the unlikely event of default by Z.com Forex, the separation of accounts ensures that your money can never be treated as a recoverable asset by Z.com Forex's general creditors. All client funds are protected and paid out by the banks who guarantee Z.com Forex 's client money.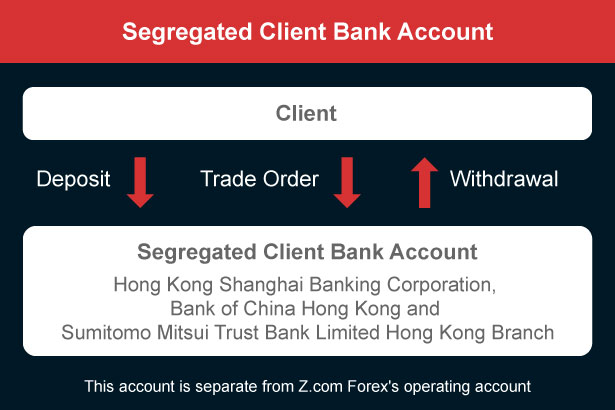 High standard of security for online transactions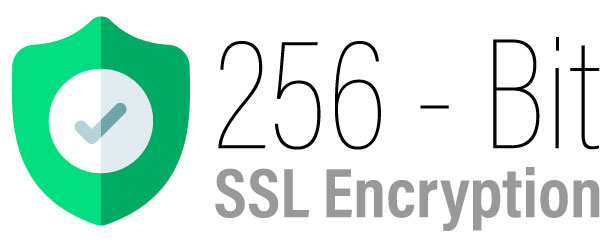 Being an online broker, safeguarding the confidentiality of your personal information and your internet transactions is of utmost importance to Z.com Forex that we securely execute and manage real-time information systems at all times.
Our security systems employ Secured Sockets Layers 256-bit encryption and ensure that your User ID is unique and you have used strong passwords to safeguard the confidentiality of your information transmitted over the internet and keep your accounts fully secure.
It is also a matter of best practice for Z.com Forex to protect your interests by implementing strong password policies and idle-session timeout to prevent unauthorised access to your account.
24-Hour Client Support
To fulfill your 24-hour forex trading needs, we provide exceptional 24-hour client support.
Z.com Forex provides client support around-the-clock. Clients may reach us by phone, email, Live Chat or in person. Our professional client services officers will provide instant support to clients and resolve all enquiries.
If you have any questions about opening an account, trading platform or other matters, please feel free to ask our client services officers for assistance. (Contact us now)