Forex Spreads and Rollover
The liquidity of Z.com Forex is provided by GMO CLICK Securities, which is also the subsidiary of the Japanese listed group - GMO Financial Holdings. The Group receives live forex prices from over ten world-class financial institutions including but not limited to HSBC, Morgan Stanley, and BNP Paribas, which enables the Group to provide fair and real-time forex trading services to more than 900,000 clients worldwide.
Given the group's dominant position in the market, Z.com Forex is able to provide clients with extremely tight forex spreads and competitive rollover rates.
The prices and spreads of all the available currency pairs of Z.com Forex's trading platform are listed in the table below. HKD/JPY and USD/HKD prices are used for currency conversion and are published for reference only.
Currency Pair
SELL
BUY
Spread
Change
Rollover (HKD)

Sell

Buy
*HKD/JPY and USD/HKD prices are used for currency conversion and are published for reference only. Prices shown on our website are indicative and for reference only. Rollover rate shown is for the minimum trade size of 1 lot.
Get Forex Demo trading account for free, and experience our tight forex spread.
To check the historical rollover price provided by Z.com Forex.
About Forex Spread
The difference between the two quoted prices (bid and ask prices) is known as the "spread", and this indicates the amount you need to overcome in the currency pair price difference to start being profitable.
Below is an example of the sell price, buy price and spread.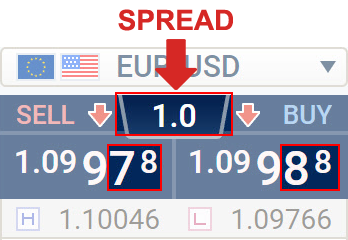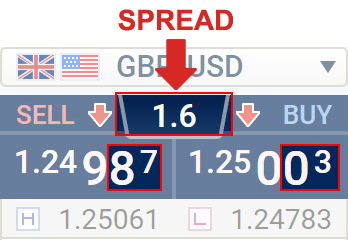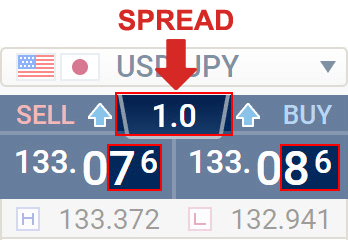 1 pips is the digits added to or subtracted from the fourth decimal place, i.e. 0.0001, or the second decimal place, i.e. 0.01 for JPY relating price quotes.
Z.com Forex does not charge commission on your forex trades.
A lower spread equals a lower trading cost
Z.com Forex is committed to offering consistent ultra-tight spreads to ensure you are able to maximise your profitability.
*Spreads may widen beyond our advertised spreads depending on market volatility.
About Rollover
Rollover rate refers to the interest rate differential between two currencies of a currency pair that is bought or sold. If the interest rate on the currency you bought is higher than the interest rate of the currency you sold, you will earn the interest differential (i.e., rollover). Conversely, if the interest rate on the currency you bought is lower than the interest rate on the currency you sold, then you will pay the rollover amount.
Rollover occurs when positions are held overnight through Trading Close. Open positions are automatically rolled over every trading day at 6:00 a.m. Hong Kong Time (i.e., 5:00 a.m. during New York Summer Time period) to prevent physical settlement. The realised rollover amount will be settled (i.e., subtracted or added to the account balance and available for withdrawal (positive rollovers only) on the next business day after Trading Close (i.e., T+1).
For open positions held overnight through Wednesday's Trading Close, "3-Day" rollover will be realised in order to account for settlement of trades through the weekend period. For any position held overnight through Friday's Trading Close and closed on the following Monday, "1-Day" rollover will be realised.

*Bank holidays may also affect the number of days worth for each rollover.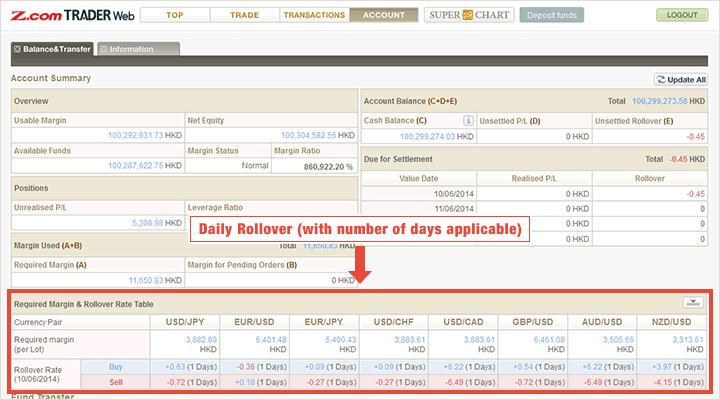 *The rollover rate as shown above is merely indicative.
Please note that images shown in this page may be different from the actual screen image.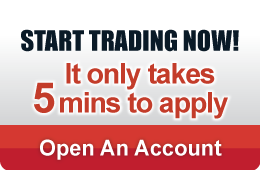 x